Why should users own their medical records?

---
The user centric philosophyis ruling most industries, instead of the healthcare one that seems being left behind. Nowadays, although medical records are property of the patients, all the information remains on the side of every institution where we are treated. This prevents us from having it centralized and available for when we want to go see any doctor anywhere.
Healthcare can learn a lot from other industries that have already gone through this process, such as telecommunications, fintechs and banks.
We are talking about improving experiences on which lives literally depend: flows running smoothly and correctly can make a huge impact on our healthcare. Do doctors make better decisions when having the most information? Do they have all the information they need? How can we better follow up our doctor's appointments? How might we improve the experience of patients requesting recipes for their treatments? How can clinical data could help during an emergency or in the ER?
There are many questions, opportunities for improvement and real people behind this problem whose lives can be improved with the proper use of technologies, tools and well-designed-solutions. So, what are we waiting for?
In this article, we are going to focus on a simple, and yet, complicated need to solve: centralizing a person's medical records in one digital interface. Perfectly visualized, easy to share.
Call me at the same number  
In most countries, a great implementation was cellphone number portability. Few years ago we could not change our phone company without suffering the consequences of losing our number and all the inconveniences that this brings. Until one day someone noticed this problem and now our cell phone lines belong to us, and without any problem we can change the company in a few steps and without any cost.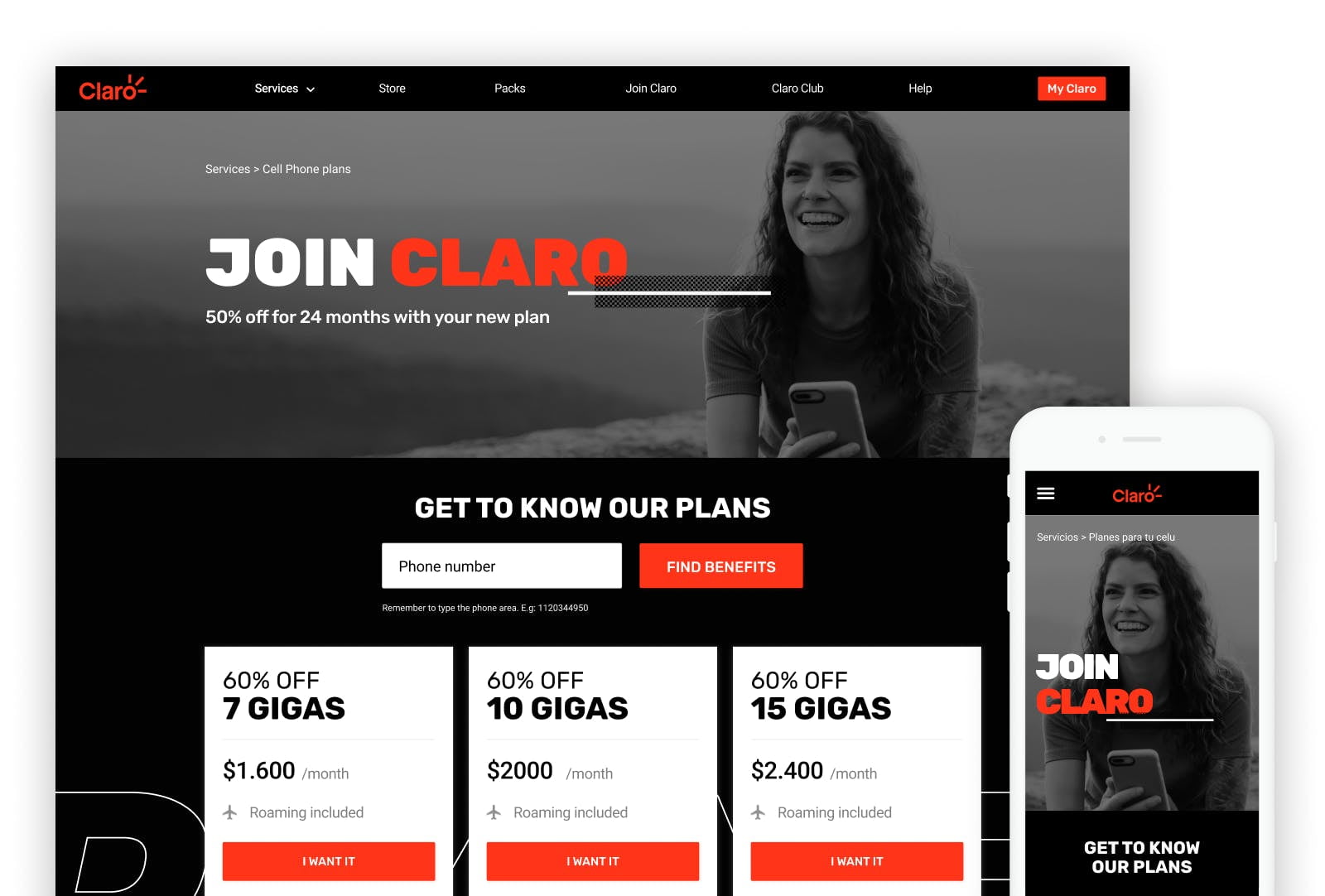 Something similar is happening in many countries of the world with financial portability and bank loans, giving the user the possibility of owning their loan and "moving it" to another bank in case they receive more favorable conditions.
Don't mess with your health  
In healthcare, on the other hand, interoperability seems an impossible mission.
Have you ever struggled to find any medical analysis for taking it to someone else? Or not wanting to change health insurance for fear of losing our information from previous years?
Besides there are more extreme cases, such as the story told by Gordon Faulkner, husband of Judith Faulkner (CEO of healthcare IT giant Epic Systems) in which his patient had left his care and moved to another city, that hospital couldn't easily access her records and she died. Faulkner's husband kept saying: "If they had had her record, they would have known what to do. It was easy".
If we could get our clinical history easily shared and visualized in a friendly interface, we could focus on what really matters: our health.
The healthcare industry should follow in the footsteps of the banking system and develop complementary applications that wrap old systems with newer technologies. 
These applications would allow patients to better manage their health and be able to:
Follow up on their doctor's appointments.
Request recipes.
View and modify your care plan.
On the other hand, tools could be generated to allow professionals to easily analyze records, identify treatment options and save time in purely operational activities. This means improving treatment experiences will not only benefit patients but also healthcare companies.
We are working with Swiss Medical Group in an app that allows their clients to self-manage their healthcare plan. The project is being lead by Facundo Belocopitt, Group Director with the objective of bringing innovation into the industry:
"In healthcare, you must think about UX and how to implement it. If things are well done, you can improve people's lives and improve the internal life of your company's employees. You can even make processes more efficient. I don't see UX as an investment that only impacts the customer experience". - Facundo Belocopitt, Director Swiss Medical Group
On the right path  
Last year Apple created an API with which medical records from different hospitals can be shared, enabling the development of an ecosystem of interconnected apps. This will enable patients to connect their physical activity, diet, and heart rate records (through their smartwatch) to their lab results, prescriptions, and clinical information on their cell phones to get a more complete picture of their health.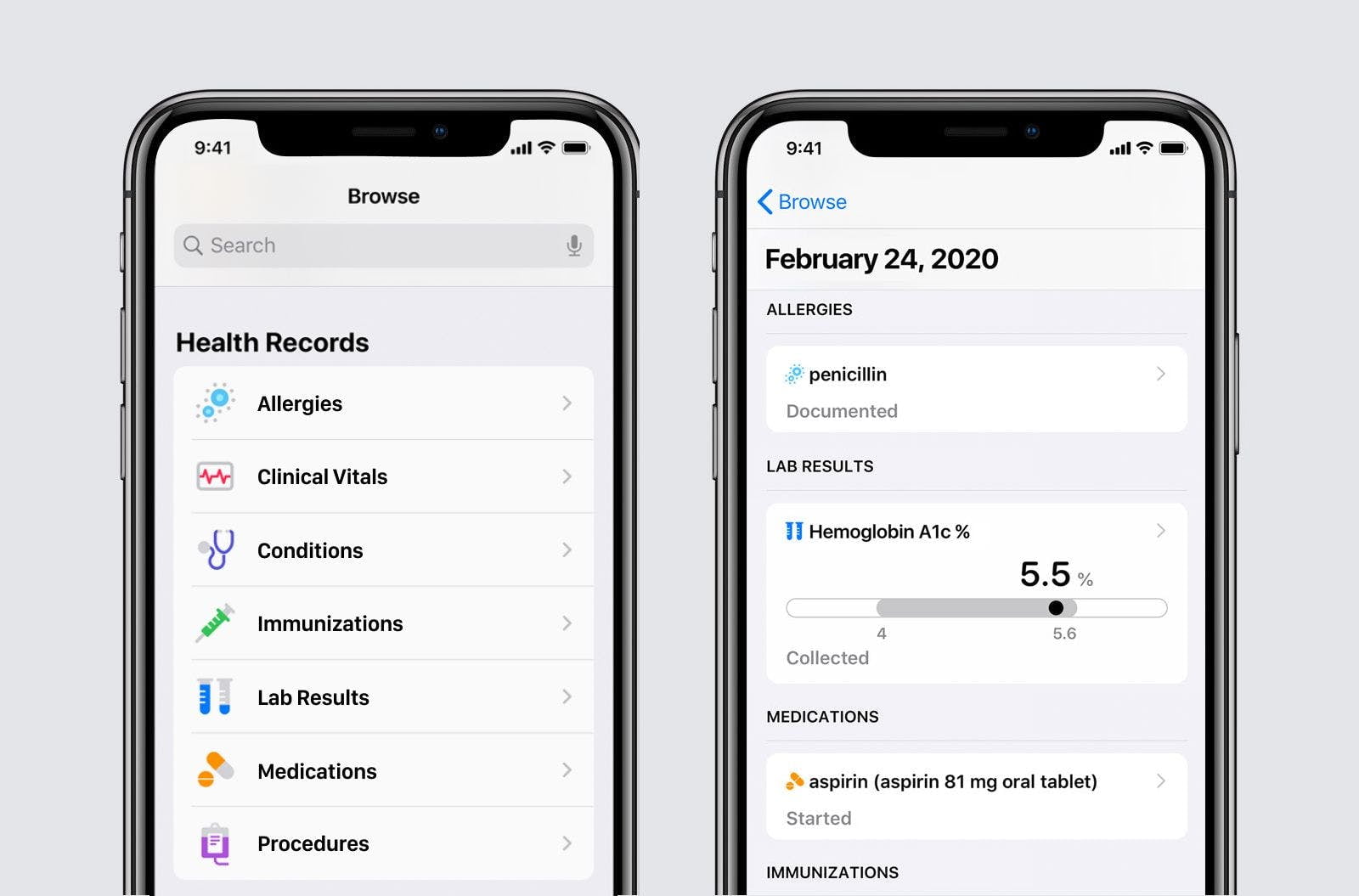 Some companies are already working on this transformation. But we are also aware of the challenge involved in this work, and if we are sure of anything, it is that the cooperation of the industry will be key to achieving this new model to improve people's care.
The tools are within our reach. The success of health systems depends on how well and quickly these technologies are incorporated. Let's take the experience of other industries as a model and make this much needed digitalization possible.
In Aerolab we are working with several companies related to health and we are eager to do our bit to achieve this goal. Do you want to know more? Let's talk!